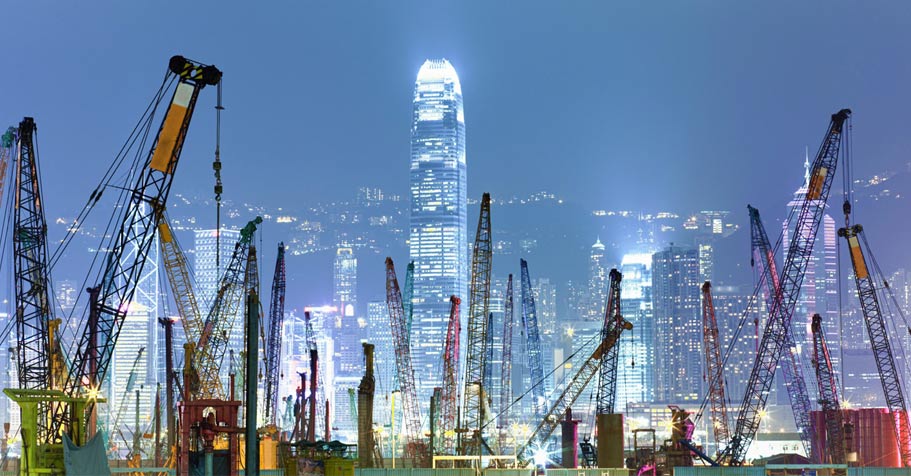 bowers.law provides construction law services!
The firm is pleased to announce the launch of construction law services to advise clients on construction, infrastructure and engineering projects which are part-and-parcel of Hong Kong's landscape, infrastructure and wider economy.  Shalean Sen joins the firm as a Consultant and is an Australian dual-qualified construction lawyer and civil engineer.
Shalean Sen (Consultant)
As former Legal Director at Pinsent Masons, specialist consultant for the MTR Corporation on major railway projects, and with previous legal and engineering career roles, Shalean brings vast and relevant experience. He utilises his dual-industry experience and knowledge to simultaneously apply legal and engineering principles and methodology to formulate value-for-fee advice, that is tailored to be commercially driven and pragmatic to best advance our clients' business objectives,   all of which makes him a great addition to the firm to head this important practice area.
Construction Law Services
Avoidance of Disputes (early resolution of contentious issues through project life)
Claims (drafting, management, resolution)
Consultants (appointments, disputes, fee recovery)
Contracts (drafting, review, risk allocation and management, administration)
Defects, Quality, Performance (for design, works, services)
Dispute Resolution (quicker and lower cost mechanisms than arbitration, litigation)
Environment and Pollution
Health and Safety
Industrial Summons
Insurance (for works, builders, professionals)
Payment (progress, claims, final account)
Professional liability
Progress (delay, disruption and acceleration)
Project Life Cycle Support (adept advice as required to achieve project objectives)
Tender and Procurement
Termination
Variations (work, time, price implications)
Warranties and Bonds
Please contact Kevin at kevin.bowers@bowers.law or Shalean at shalean.sen@bowers.law if you have any questions about this Room 228 Newsletter.
This Newsletter is not intended to be and should not be relied on as legal advice. You should seek professional legal advice before taking any action in relation to the subject-matter of this Newsletter.