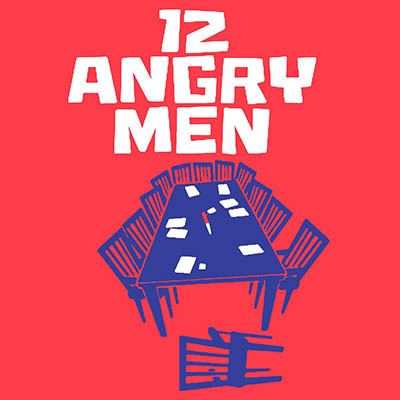 WHAT IS ROOM 228?
First, we had better explain what "Room 228" is!
Room 228 comes from the 1957 film "12 Angry Men", a US courtroom drama starring Henry Fonda, directed by Sidney Lumert and adapted from a 1954 television play written by Reginald Rose.
The film's opening sequence shows the New York Supreme Court building and a Judge sitting at the end of a murder trial giving final instructions to the jury before they retire to the jury room to deliberate their verdict. The Judge and the jury are all sitting in…wait for it…Courtroom No. 228 !
The 12-man jury retires to the jury room, and casts its initial vote with 11 of the 12 jurors voting "guilty" and one juror (juror no. 8) voting "not guilty". The rest of the film depicts how juror no. 8 successfully manages to persuade his 11 fellow jurors to change their votes to "not guilty" after a close examination of both the fine detail of the facts of the case, as well as the character flaws and personal prejudices of the individual jurors which had (in some cases, sub-consciously) distorted their own initial views on the guilt of the accused.
The film is important to us as it shows very effectively just how legal outcomes in all sorts of matters turn on the thoughtful consideration of the fine detail in any case (Kevin's mantra of "the devil is in the detail" is on a repeat loop in our office), on an empathetic appreciation of why different people often have different, genuinely-held opinions on the same set of facts, and on the artful and imaginative advocacy of one person who can change an outcome by applying logical legal thinking alongside compassionate and principled values.
Our tag line of "A New Way of Thinking" fits in well with the overall message which we take from "12 Angry Men" and is something which we strive to apply every day on every case that we take on.
We will do our best to make our Room 228 Newsletters stand out from the crowd with interesting and thought-provoking pieces on topical legal issues. If we can change a few opinions along the way, all well and good!
If however you do not want to receive our Room 228 Newsletters, please do click to unsubscribe – just like juror no. 8, we won't be offended!
Thanks very much.